Room fragrancing – Technico Aromater
Our Aromaters immerse rooms in a pleasant atmosphere through scents. The Aromaters are dry scenting systems that create a balanced indoor climate. Can be used in tepidarium, laconium, relaxation room.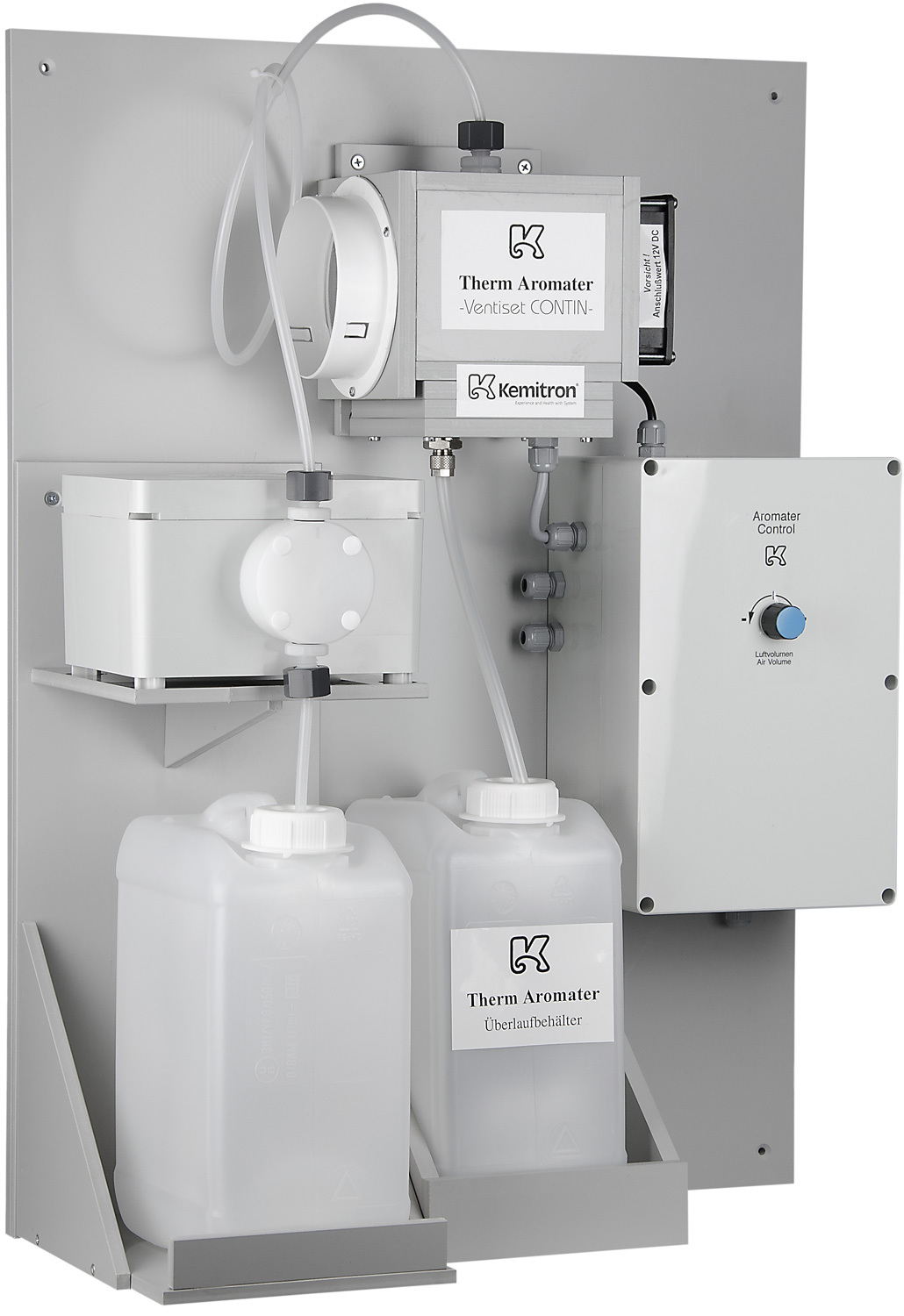 Again a name from Roman times, which stands for a warm, tiled room in which the temperature is kept at 38 – 42 °C. Guests can relax here on comfortable, ergonomically shaped benches or individually heated sun loungers for a longer period of time. In order to keep as much heat under the skin as possible, walls, floors and benches are heated, which creates deep relaxation. Flavours can be added to the room to enhance the situation. Heated stone loungers are often provided in the relaxation areas of the spa's wet areas, as they are particularly suitable here between treatments.
Also taken from Roman times – where the quiet zone was known as tepidarium – these rather intimate and usually smaller areas offer space to rest and even sleep. Equipped with different types of loungers, these spaces are existential for any spa. If these rooms are planned, it should be considered that the human body needs at least 20 minutes after a 10-minute sauna bath to balance the body heat. Therefore, as many relaxation loungers should be planned as there are places for the pools and thermal cabins.
The fragrance intensity as well as the interval time to the next fragrance dosing can be adjusted according to the customer's wishes.
Even after years of operation, Technico aromaters function perfectly, even with small amounts of fragrance.
The fresh air supply can be regulated individually.
Before excessive fragrance dosing can occur, the overflow protection is activated. This virtually eliminates the possibility of triggering an allergic reaction due to overdosing.
With Kemitron fragrances, our Technico aromaters are practically maintenance-free. Observe a maintenance cycle of 6 months. When using third-party products, maintenance should be carried out monthly - but after 3 months at the latest.