Control system – Technico ActionPilot
Our ActionPilot control system can be used to control colour light therapy or other lighting applications.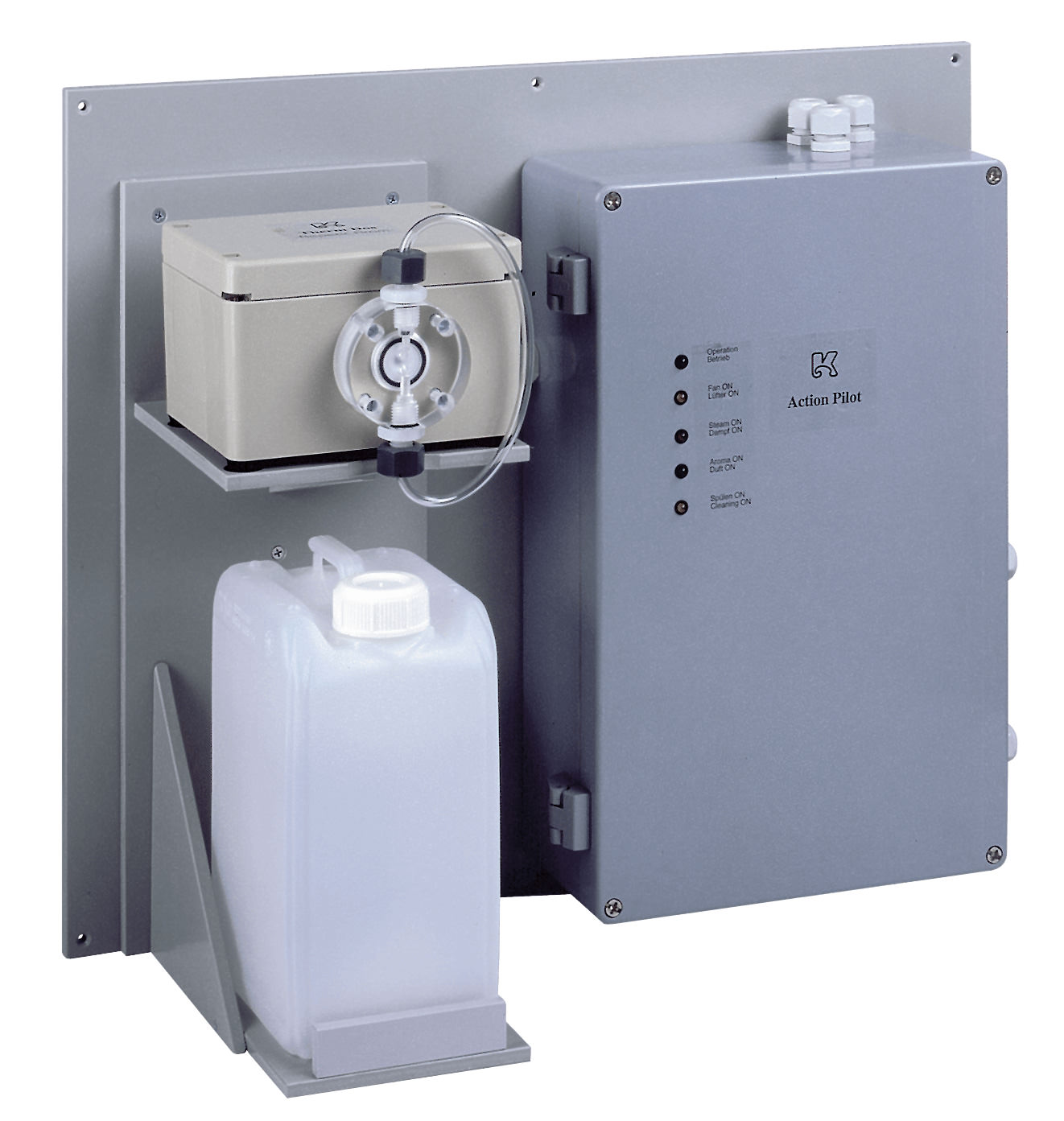 Kemitron control system Technico-ActionPilot
This control system is the basis for various systems from Kemitron:
Steam Shower Systems / Steam Experience Shower Systems - Technico Steam Shower
Experience Shower Systems - Technico Shower
Footbath systems - Technico FeetWellWet
Rhassoul systems - Technico Rhassoul
The steam bath is often called a caldarium or sudatorium because of its Roman equivalent. It is typically a room lined with tiles or stones that is heated to 42 - 48 °C by hot steam at a humidity of up to 100 %. The mist is either created in the same room by heated water or - this is more often the case - pumped into the room by means of a steam generator. To appeal to other senses, aromatic substances from essential oils can be added to the mist.
Since the control programme is written in-house, customer ideas can be implemented individually.
We coordinate all parts with each other, which is why our controls and programmes offer a high degree of running safety and stability.
Our in-house developments enable us to react quickly to market trends and requirements. All customer expectations and needs can be easily adapted.
The various functional elements of the control system are matched to each other and can be used in any combination.
Our control systems are supplied fully wired. This means that no more cables have to be connected in the control system. All ordered functions are connected via plug-in contacts, e.g. with valve, request button or light.
A powerful protective circuit is installed to protect against defects, e.g. in a valve coil, the light system or a request button. Thus, the control unit easily meets all requirements that arise in daily use.