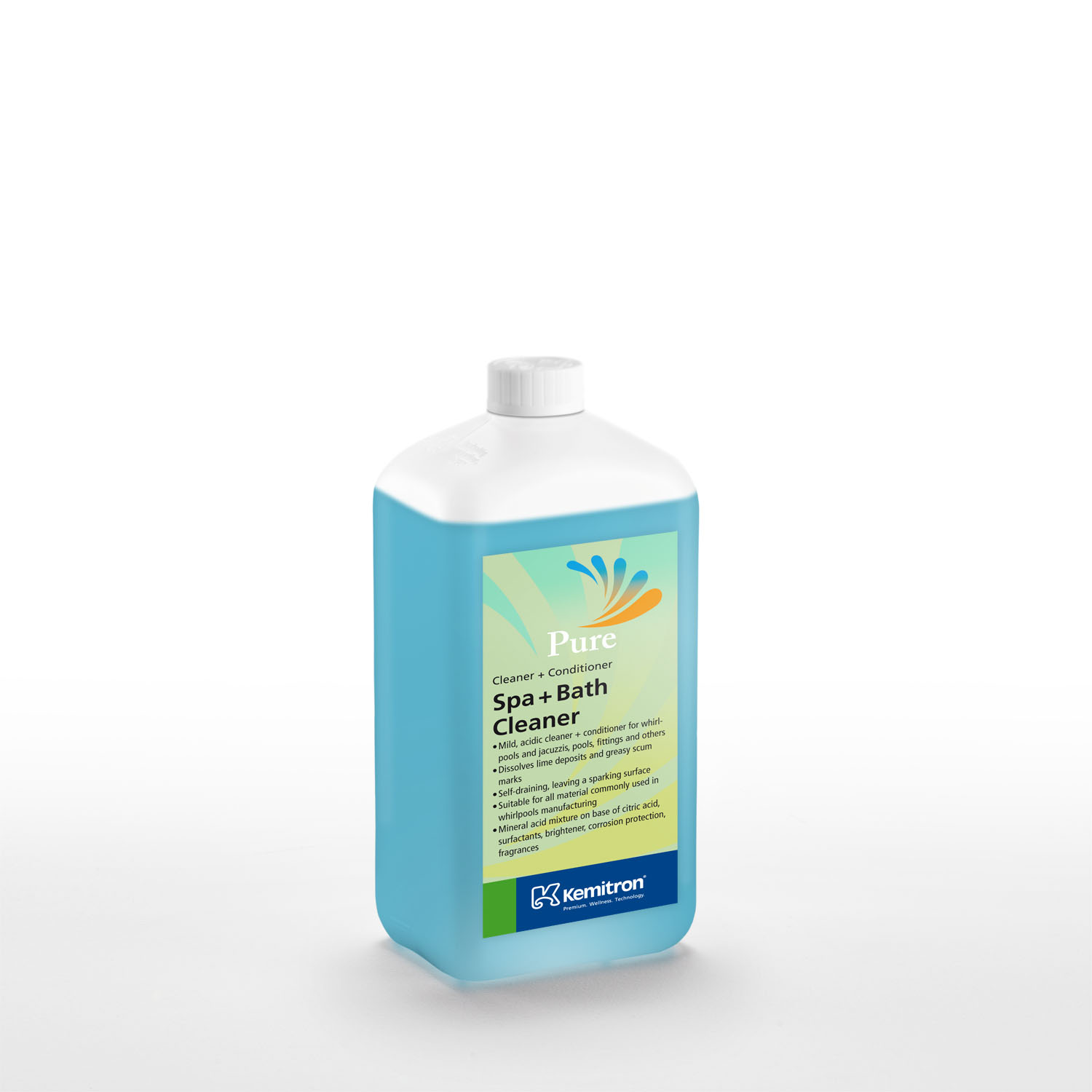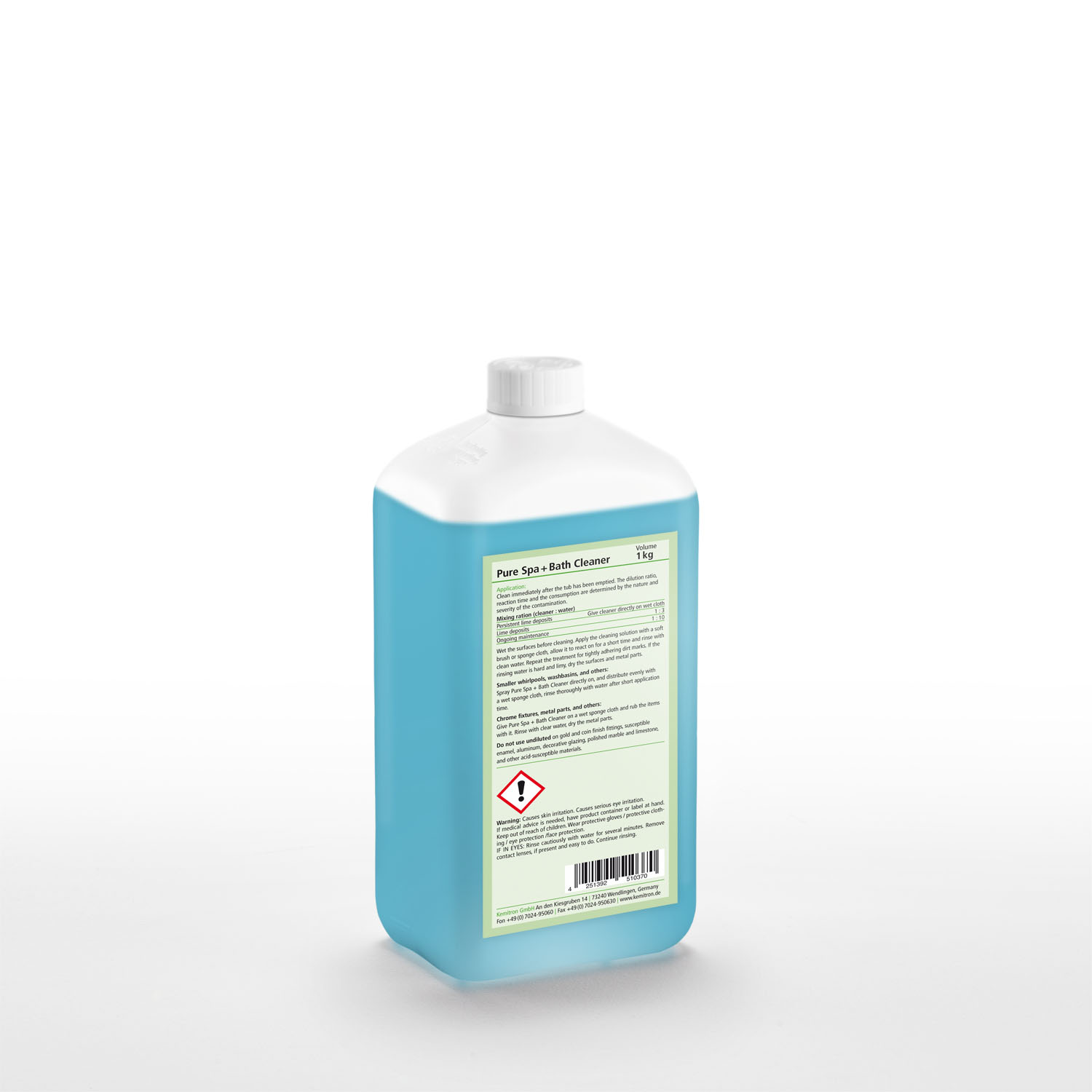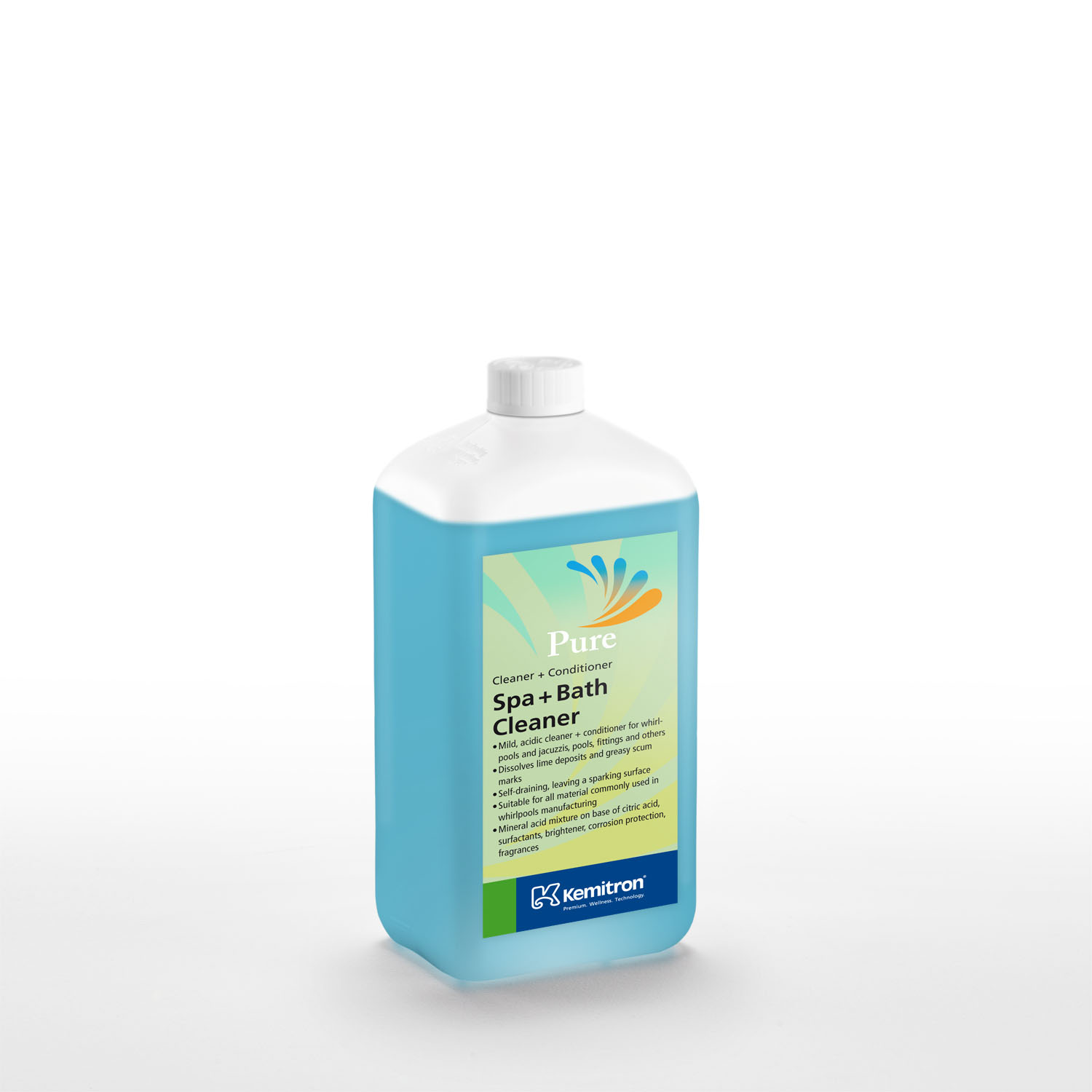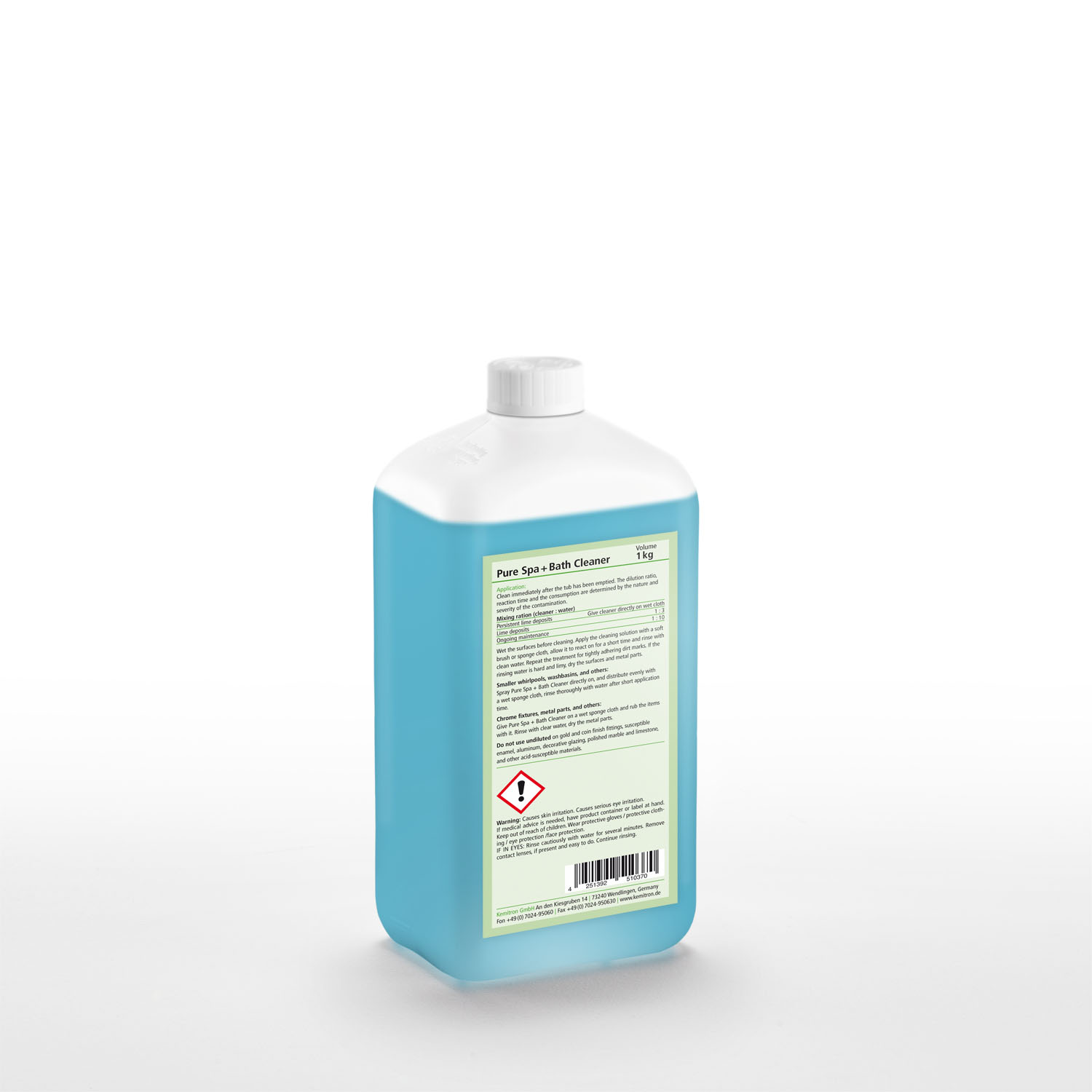 Product number:
C06-4009F001
Description
Mild, acidic cleaner/conditioner for whirlpools and jacuzzis, pools, fittings and others.
Dissolves lime deposits and greasy scum marks.
Self-draining, leaving a sparking surface.
Suitable for all material commonly used in whirlpool manufacturing.
Mineral acid mixture on basis of citric acid, surfactants, brightener, corrosion protection, perfume.
PH-value base: acidic.