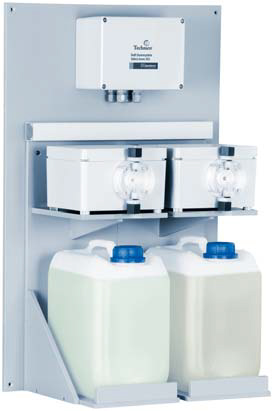 Technico Aroma Dosing System Select.Arom, 2K5, 230V AC
Available, delivery time: 2-5 days
Description
With the aroma dosing system, the users of steam baths or adventure / experience showers can select between different fragrances. Pleasant fragrances for steam bath and shower ensure with Select.Arom pure relaxation at the highest level. In the cubicle it can be chosen between two, three or four fragrances at the touch of a button.
The aroma dosing system is enabled as soon as the system voltage is active. Afterwards the chosen fragrance can be retrieved. The selected fragrance is quickly distributed with the steam and converts the steam cubicle in a fascinating world of scents. To distribute the aromatic fragrance in adventure / experience showers, the fragrance solution dissolves in the shower water.
Since only one fragrance can be chosen, the dosing system Select.Arom memorizes which fragrance is activated and prevents automatically that other fragrances stream out at the same time and an unpleasant mixture results.
The aroma dosing system Select.Arom consists optionally of two, three or four dosing pumps, whereby the number of selectable fragrance depends on the number of pumps.
Select.Arom 2K5 for two fragrances
Select.Arom 3K5 for three fragrances
Select.Arom 4K5 for four fragrances
These aroma dosing pumps are a special system for the wellness and spa area. The bellow dosing pump comes with a closed, splash-proof plastic housing. The drive is via eccentric gear motor.
The aroma dosing system with bellow technology is for the use in steam bath, Rhassoul and adventure / experience shower and supplies the steam generator or the shower with the fragrance solution.
The aroma dosing system Select.Arom is available in two voltage ranges: 230V AC as CE version and 120V AC with UL approval.