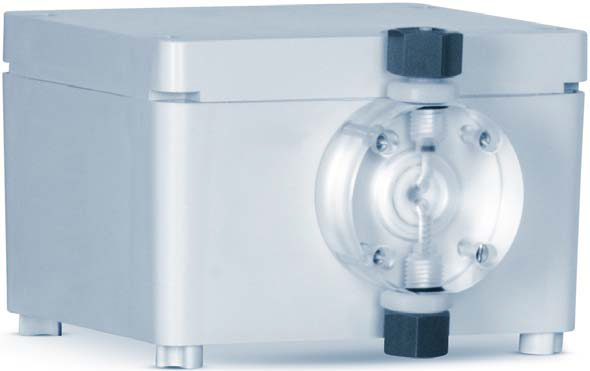 Technico Repetic.Arom, 230V AC
Available, delivery time: 2-5 days
Product number:
D01-2003-230V
Description
Technico Repetic.Arom
Fragrance dosing pump with bellows technology for use in steam bath, rhassoul and adventure / experience shower. To distribute the aromatic fragrance, the fragrance solution dissolves in the steam in the steam bath or rhassoul, and mixes with the shower water in the adventure / experience shower.
The bellows dosing pump comes with a closed, splashproof plastic housing. The drive is via an eccentric gear motor.
The aroma dosing pump Repetic.Arom is available in two versions: 230 V AC as CE version and 120 V AC with UL approval.
Function Repetic.Arom:
The aroma dosing pump is firmly connected to an electrical voltage network 230V or 120V AC. To start the pump with the cycle "Dosing" and "Standby", a low voltage signal has to be available at the request cable of the dosing pump. The dosing quantity and the standby time are adjusted via DIP switch inside of the aroma dosing pump. During the Standby interval no dosing takes place.
The cycle "Dosing" and "Standby" is only carried out once. To start it again, the low voltage signal (start command) has to be available again.
Scope of supply:
1 x Aroma dosing pump Repetic.Arom
1 x Injection nozzle 1/2″
1 x Self-venting cover for Kemitron essence container
1 x 1m Mains cord without mains plug
1 x 2m Request cable for low voltage signal
1 x 1m Suction hose with fine filter
1 x 2m Pressure hose
Brand:

Technico

Areas of use:

Experience Shower

, Rasul

, Rhassoul

, Steam bath

, Wet Sauna